Here at UMHAN we love our pets and know how much good they can do our wellbeing. UMHAN member and Specialist Mental Health Mentor, Rebecca Welch, tells us how her cat Dylan got recognised for being an amazing "cat colleague".
Read more about the Cats' Protection League's National Cat Awards: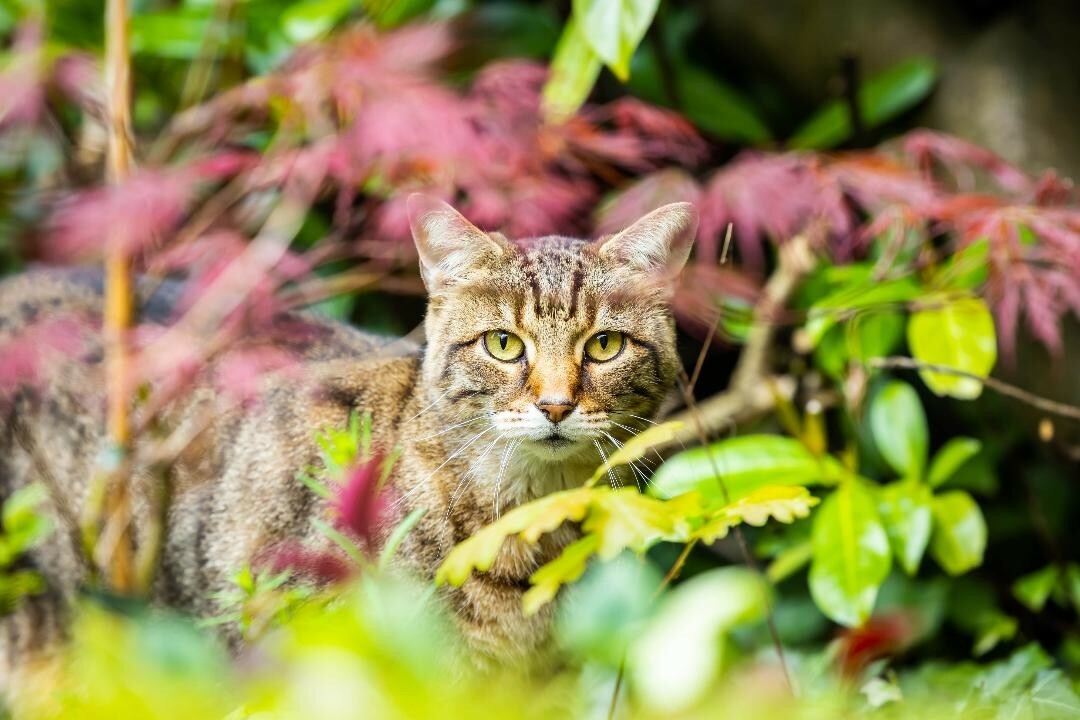 Feline great at The Savoy!
On 4 August my partner Ian and I were lucky enough to attend a "star-studded champagne reception and lunch" at the Savoy Hotel as part of the National Cat Awards organised and presented by Cats Protection.
Our story began earlier this year when I submitted my cat, Dylan, as a candidate for the category of "Cat Colleague of the Year". As a Specialist Mentor I used to work face to face with students in my home town of Southampton. In March 2020, due to the pandemic (that phrase we've all got sick of hearing) that stopped overnight. I now work from my home office at the top of the garden and have students from Leeds to Portsmouth and Essex to Aberystwyth. It makes for an interesting mix!
Dylan is a great support to me and to the students. When I call him to go up to the office in the morning, he trots up behind me and spends most of the day dozing on my laptop bag above the heater. He usually comes to see the students, some of whom really look forward to seeing him – more than me, I suspect! It's lovely when a student is feeling down or homesick, or is missing their own pets at home to have him beside me so they can see him and talk about what he's been up to. He also provides a distraction from the pressure of talking about difficult topics, and helps to break the ice with new students. Dylan also helps me – he is a great stress reliever, and I often spend a few minutes stroking him between sessions to help my own wellbeing.
I was totally taken by surprise when Cats Protection called out of the blue to say they like our story! A short interview later, and we were confirmed as finalists in our category. Fast forward a few weeks and a photographer from the Press Association turned up and chased Dylan all round the garden (Dylan just thought it was weird) and got some great shots. Hot on his heels, a videographer arrived, strewed equipment all over the house, garden and office, and spent over four hours working hard to get the lovely footage you can see condensed down to a couple of minutes of video.
Then we hit the press. Local papers featured us, we were all over the internet, and I was even asked to do a short interview on the radio. Then all we had to do was wait…….
On the day we were excited to find ourselves at the Savoy with around 200 other people, of whom 27 were the finalists' humans. Dylan was up on a big screen with the others, and there were photos everywhere! After champagne and mingling, we were shown in to the beautiful Lancaster Dining Room for a delicious meal, after which the finalists were introduced with their videos and the winner chosen by a range of celebrities including Deborah Meaden, David and Frankie Seaman, HRVY and Bob Mortimer.
Well, we didn't win, but just to be there was enough. We had a brilliant day, and were made to feel really special. When else are we likely to have lunch at the Savoy? All the cats would have been worthy winners, but for us, Dylan is hands down the best Colleague of the Year (and he and his brother Jasper are our Cats of the Year.)
It was also really nice to get the opportunity to publicise what we do as mentors – a service which is so needed and so gratefully received by students but is never mentioned in the press, even during conversations about students' mental health. It's a privilege to be part of the difference between somebody getting through their exams and their university experience whereas otherwise they might not have managed. On top of that, to be part of the conversation about protecting our own mental health when we work alone in challenging roles was encouraging.
Ah well – off our pedestal and back up to the office for Dylan and me to get on with supporting the students!


Rebecca Welch