Our Board of Trustees is made up of a group of people with a broad range of skills and experience. Some have particular expertise in student mental health, but we also have a wide range of finance, legal, management and policy-making skills. We are continuously grateful for the time, knowledge and experience they share with us.
Trustees are recruited by the Board, but are then elected in by our voting members.
Chair
Anna Matthews (she/her)
Anna trained as a psychotherapist and is now the Director of the University Mentoring Organisation (UMO).
How do you look after your mental health?
To look after my mental health I regularly run and undertake group sports. I really enjoy the engagement with others and the chance to take a break from work and general life commitments as both keep me focussed in the moment.
I also enjoy spending time with my young family as well as my friends and as much as possible, I plan ahead so that I have breaks to look forward to.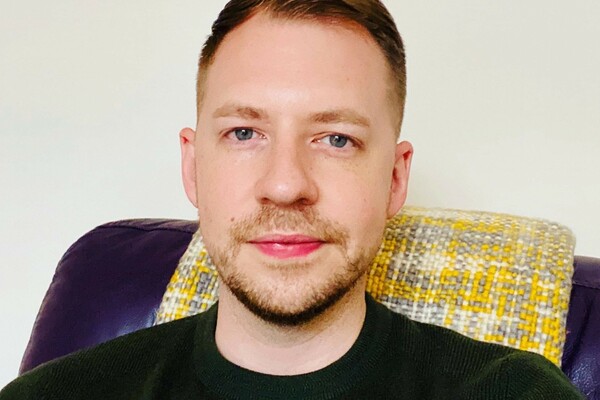 Treasurer
Andrew Plumtree (he/him)
Andrew is a qualified accountant with a background in mental health policy and is currently an Associate Director in healthcare advisory at Grant Thornton.
How do you look after your mental health?
I try and prioritise the things that make me happy; spending time with friends, listening to music, going to the theatre or reading a good book. I also try to recognise when my well-being isn't where I'd like to be and take some small steps to improve it; which most likely includes a brisk walk, getting an early night, or seeking help from a friend or work colleague.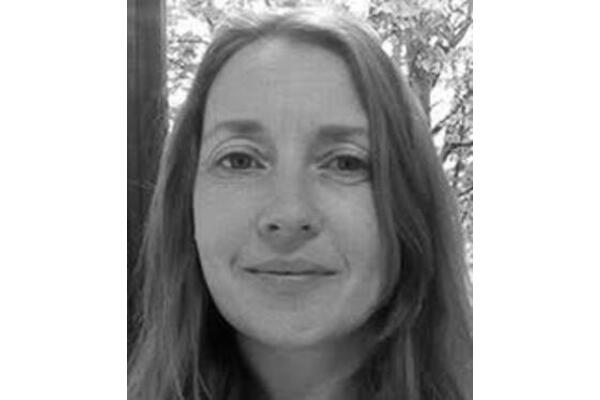 Trustee
Lydia Pell (she/her)
After training as an Art Psychotherapist and a career in student mental health in HE, Lydia is now studying for a PhD and providing supervision and consultancy.
How do you look after your mental health?
I use a trial and error approach to looking after my mental health. I find that some things that used to help aren't always useful in different situations.
I try to keep a clear separation between work time and home time, and keep set times to respond to emails, and other time that is for family time.

I get to see green hills every day, and cows and sheep. This really helps, particularly on days when the sky is blue. I practice self compassion, and trying to not compare myself to others, but to be pleased with the achievements I have, and to make sure I have time in my week that is spent with people I love. I have some time to myself when I am not having to prioritise others needs. I also have people around me who remind me to do the above if I am feeling a bit stressed, or have a lot on.

I also don't drink coffee after lunch time to make sure I get a good night sleep. This is hard because I love coffee, so I make sure I savor the first one of the day.

Trustee
Hannah Abrahams (she/her)
After several years working as a Mental Health Advisor, Hannah is now Head of Student Wellbeing Services at the University of Birkbeck, London
Trustee (Marketing and Communications)
Matt Kempen (he/him)
Matt is the Marketing Manager for the Association for Child and Adolescent Mental Health (ACAMH).
How do you look after your mental health
Comedy, cycling, music, film, and taking the dog for walk. Sometimes I need familiarity so will listen to a comedy podcast or favourite album, or watch a film for the hundredth time. Other times I need to get on the bike or take my dog out for a walk, he always obliges.
Trustee
Hannah Borkin (she/her)
Hannah is an experienced social research and evaluation professional with a keen interest in disability inclusion and mental health and wellbeing. She is currently the Research and Evaluation Lead at the Centre for Youth Impact, putting evidence into practice to help share equitable service design and delivery for young people.
How do you look after your mental health?
I try to exercise as regularly as possible, though do not blame myself if this doesn't go to plan. Particularly over the past couple of years and with plans changing all the time, I recognise that sticking to a routine is not always easy and we need to be gentle with ourselves. Having been through a significant bereavement at an early age, I also appreciate the importance of openness and speaking with friends and family when I am finding things tough.
Trustee (Marketing & Communications)
Tessa Bartlett (she/her)
Tessa is a strategy and communications professional with many years experience working within higher education. She now works for a small regional environmental charity.
How do you look after your mental health?
Exercising in the natural environment is the biggest boost I can give my mental health. I address my eco-anxiety by working for an environmental charity. Importantly, if I feel my mental health slipping, I tell those closest to me. We all struggle at times and it's important to feel able to discuss mental health.
Interested in becoming a Trustee?
For general information about becoming any charity's Trustee Getting On Board has a range of useful resources and events.
When we are actively recruiting for Trustees, we will advertise widely, including on our social media and in our newsletter. However, we are always happy to hear from you if you think this is something you might be interested in!