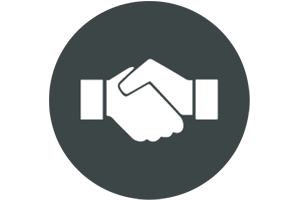 Why support UMHAN?
All donations go directly towards improving the work of the Network.
Donations will help us:

Develop more training days, meetings, and resources for staff members, ensuring Mental Health Advisers and Specialist Mentors across the country are well-equipped to support students with mental health conditions.
Run national campaigns such as University Mental Health Day, raising the profile of student mental health.
Fund the day-to-day running of the charity through the employment of staff.
Increase UMHAN's presence at conferences and events, enabling us to be a voice for mental health in the Higher Education sector.
Easy ways to donate to UMHAN
You can make a donation by clicking on the buttons below - they will take you through our secure system. We'd love your support.

If you shop online a lot, you can donate to UMHAN without even noticing! Join Easy Fundraising and you can collect free donations for us every time you buy something online. It won't cost you a penny extra so please help us to raise funds.
We're also registered with Just Giving if you'd like to set up your own fundraising event! Search for "UMHAN" or "University Mental Health Advisers Network" or click on the link below.

If you are interested in supporting UMHAN, we'd love to hear about it! Perhaps you have skills, resources or services you can offer that would be useful to us. For example, in the past we have had donations of free printing. Or perhaps you have specialist knowledge you could share with UMHAN via running a training event. If you feel you could support UMHAN, get in touch at [email protected] to discuss your ideas.